How African Americans Have healed America?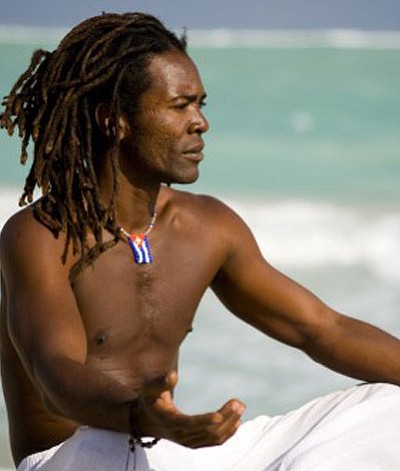 Many people think healing simply means to be freed of disease or injury, but this is not the type of healing I am referring to. The healing that will be expounded upon in this article is about overcoming an unwanted circumstance. Gathering the courage to turn a terrible situation to one that can be learned from by simply believing it will come to pass. Faith and spirituality is something that African Americans have always held dear to their hearts and is deeply rooted in their culture. You may be asking what sort of "faith" are you referring to? Well, faith in the God and even within oneself has carried many African-American people along the road to triumph.
African American churches have always been a place of healing where people can go to for help with mental, physical, and emotional struggles. Traditionally, African-American churches have provided a guiding light to people who have lost their way. From the era of slavery to the present, some examples of ministerial outreach and support services in black churches include assistance to runaway and emancipated slaves, ministry to children in the foster care system, to youth in gangs, to persons infected with HIV and AIDS, to persons with physical and mental disabilities, to persons in recovery and drug treatment programs, to ex-offenders, and in some churches to persons who have been alienated because of their sexual orientation and preferences.1 Spiritual beliefs can be an essential guide in shaping the way we rationalize and make decisions when we are sick or need guidance.
Although it's still a work in progress, church-based health promotion (CBHP) programs have potential to reduce health disparities and cause healthy behavioral changes. Churches and faith-based groups are becoming more popular in encouraging health promotion and research studies. They provide the framework of mental and physical healing which is a recurrent theme in many churches throughout the world.2 For example, Christ Community Health Services in Memphis, TN is a CBHP that provides behavioral and dental services, HIV treatment and care, women's services, and they also have a pharmacy. The health care is affordable, volunteers are acknowledged, and they accept donations from people within the community. Another CBHP that follows the same model of care is Faith and Health Church Center also located in Memphis, TN. There are plenty activities that these programs carry out throughout the year that helps promote health and positivity; these activities are open to the patients and include: yoga, brunches, art classes, and educational sessions. These programs have become very beneficial to the community and have helped individuals strengthen their relationship with God simultaneously.
So, if you are ever sick, hurt, or feel like giving up, look to God for strength and courage. He will provide for you what you need to go on and conquer any obstacles that stand in your way. You never know, just one visit to your neighborhood church for fellowship can be the root cause of a very significant change in your life!
Reference
Chism, Jonathan Langston. "A Service of Healing." The African American Lectionary. Otctober 21,

http://www.theafricanamericanlectionary.org/PopupCulturalAid.asp?LRID=292. Accessed January 2017.

Campbell, Marci Kramish. Hudson, Marlyn Allicock, Resnicow, Ken. Blakeney, Natasha. Paxton , Amy. Baskin, Monica. "Church-Based Health Promotion Interventions: Evidence and Lessons Learned". https://healthe.sharepoint.com/Documents/BlkChuHealthInterventions.pdf. Accessed February 2017.