New PBS Documentary Educates Viewers about African Historic Civilizations
Kevin Foster | 2/25/2017, 7:09 p.m.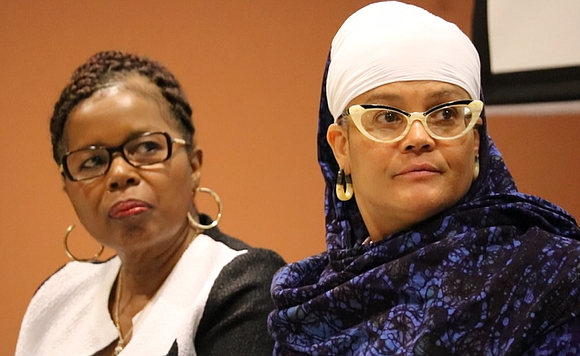 Local PBS Station WYES screened the new documentary "Africa's Great Civilizations" on Xavier University's Campus on Feb. 20, 2017 as part of its Black History Month Programming. The screening, which was also organized by the Pontchartrain Chapter of The Links, sought to generate buzz around the documentary, which was produced by Harvard University African-American History Scholar, Henry Louis Gates, Jr.
"It's important with everything Dr. Gates has done as far as the ancestry, and discovering your roots, this is just the icing on the cake," said Monica Turner, WYES' Outreach Director. "It's always the goal of doing screenings like this…. to make you dig deeper whether it's getting a little taste and watching more and then doing your own research, we want to extend the broadcast as far as you take it," Turner said.

The screening featured seven-minute shorts from each of the six-parts that make up the documentary. The documentary is a call to action, said Sarah Moody Thomas, the President for the Link's Chapter. She said she wanted viewers to use the film to gain knowledge first, and then follow up independently with action.
"This is seminal. This is vital to us understanding who we are as opposed to [something] superfluous," Thomas said. "You have available to you at your fingertips all you would ever want to know. So, if nothing else hopefully it will motivate others to Google. Just Google and start to read. It is on you," Thomas said.
After the screening a panel discussed the rhetoric and narratives that have served to devalue the artistic, social, biological, and historical significance Africa has on the modern world. Experts said that it is the role of community elders to reestablish the connection for people unsure of where to begin to research their African ancestors.

This was not lost on Wanda Trouillier who attended the screening. She said she was looking forward to watching the complete series when it airs on Lundi Gras night.
"We have to understand that Africa has contributed so much to all of us, our culture as a whole, not only in Louisiana, everywhere, and not one segment of our race, all of us in every aspect of our lives," Trouillier said.