Curley Corner
Getting in Touch with Your Curly Roots is Not Always Easy
Destiny Johnson | 2/27/2017, 2:33 p.m.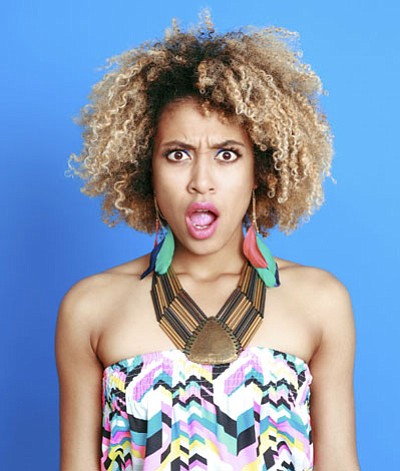 Learning about how to take care of my natural hair has always been an individual journey. Around my teenage years, I noticed that I had a unique hair type. My mother, grandmother and brothers did not have the same curl pattern that I did. My father's hair was characterized by loose, jet black waves that could grow in spirals if long. My mother had tightly curled hair that carried more of a sheen than a shine if worn natural.
As a child, I was not allowed to wear my hair natural due to its thickness and inability to be tossed into two ponytails while my mom rushed to get to work. I remember asking my mom if I could wear my hair like "Scary Spice" from a girl group named The Spice Girls. The singer had voluminous, springy curls all over her head. I hoped that my natural hair would in some way mimic hers if my mother would let me skip the blow drying and pressing for once. I remember being told that I "didn't have hair like her" which made me believe that my hair was too difficult to manage.
As a college student, I began to straighten my hair less often. I was surprised that my hair had such beautiful spirals at all. My hair could be twisted, braided and worn down with ease. Although it was very thick and took a lot of elbow grease to put it in a simple bun, I loved the versatility of my hair.
My hair was a lot like my mother's with its tight, frizzy coils. However, I can comb my hair back and see defined waves just like my father. My curls are uniquely mine and do not totally fit into any category. I no longer try to force my hair to look like someone else's. I have become comfortable with my own texture while embracing the beauty that I have always had.
Follow me @seekyourcurls