The 'Obamacare' Deadline Is Approaching. Here's What You Need to Know Before Signing Up
Kermit Williams Jr. | 1/3/2017, 8:56 a.m. | Updated on 1/3/2017, 8:56 a.m.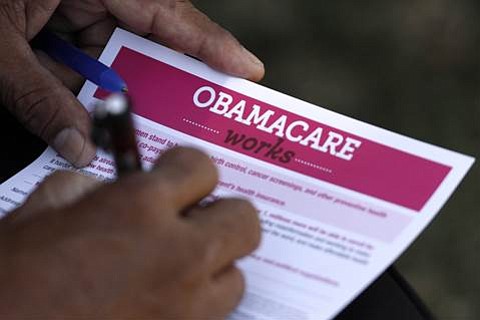 6.If you like your doctors and want to keep them, look at each plan's provider directory to make sure they're included. The directory shows the plan's network, or group of doctors and hospitals that work with the plan. If your doctor is not in the network, you might have to pay more for the visit, or even full price.
Tip: Some health plan comparison sites allow you to search within plans that cover your doctors, but the system isn't perfect. The most up-to-date doctor listing will always be the insurer websites, Combs says.
7.If you use prescriptions, check to see whether your drugs are covered by looking at the plan's formulary, which is a list of medication the plan will pay for, on the insurer site or using a drug search in the exchange you're using, if available. If your drugs aren't covered by the plan, or you can't tell, your pharmacist can check the plan and help you find possible alternatives.
Tip: When using a search tool for your drugs, type in the active ingredient, rather than the drug's name, so all generic and brand-name versions come up. For example, if you take the high blood pressure drug Avapro, type the active ingredient "irbesartan" into the drug tool.
Choose the plan that is the most affordable and includes your doctors and prescriptions, and don't forget to pay the first premium on time so the plan is activated. If you can't find a plan or need help, you can call HealthCare.gov's toll-free line at 800-318-2596 any time of day, except certain holidays.
Lacie Glover is a staff writer at NerdWallet, a personal finance website.