The Curly Corner
Reasons Why Protective Styling is a Must
Destiny Johnson | 1/18/2017, 12:52 p.m. | Updated on 1/18/2017, 12:52 p.m.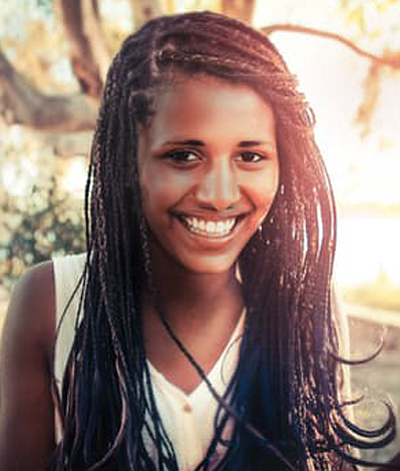 As a tightly curled natural, protective styling is the key to ultimate hair growth. Protective styles hide your hair for a certain length of time to keep your hands out if it. Naturals that have fine hair, as I do, risk unnecessary breakage, knots and split ends due to everyday manipulation. Protective styling is key to maintaining the health of your hair. Although protective styling doesn't seem as fun as wearing your curls out and down, here are 3 reasons why hiding your curls for a while can benefit your natural hair journey.
Tightly curled hair can break easily if manipulated all the time. For those of you who have "hand in hair" syndrome, protective styling will keep you from playing with your curls. Hair grows and can go grow long but only if you allow it to. Wear braids or twists for a while and watch your hair growth begin to increase. Daily styling and manipulation can unintentionally break the hair.

Protective styling helps you to better manage curly hair. Sometimes natural hair can be a pain styling every day and protective styling can give your hands a break from combing, brushing and twisting for a few days.

Protective styling helps you to maintain the moisture in your hair. Constantly wearing your hair out or down can dry out your hair, especially your ends. There are many styles to choose from but if you can, find one that hides the ends of your hair very well. The ends are the oldest and most fragile so they need extra care to keep them from splitting or breaking which adds to length.
Follow me on Instagram @seekyourcurls