NOLA Celebrates 31st Annual Martin Luther King Jr. Day
Harvey Brown | 1/18/2017, 12:37 p.m. | Updated on 1/18/2017, 12:37 p.m.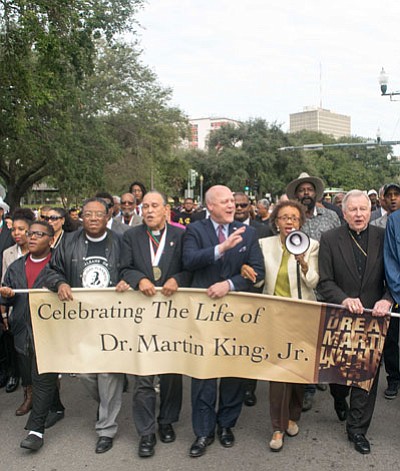 On Monday, January 16th, New Orleans celebrated the 31st Annual Martin Luther King Holiday. The morning event was themed as New Orleans Together, promoting a space of equity among the citizens of New Orleans. The City celebrated the holiday with the signing of the National Black Anthem, an Interfaith Prayer and a Keynote Speech Address by Dillard University President Walter Kimbrough. After the formal event, Mayor Mitch Landrieu, accompanied by several City officials, leaders, dance troupes and marching bands, led a 1.5 march from City Hall to Martin Luther King, Jr. Blvd.