The Curly Corner
3 Reasons Why You Should Deep Condition Your Hair Every Week
Destiny Johnson | 1/24/2017, 3:03 p.m.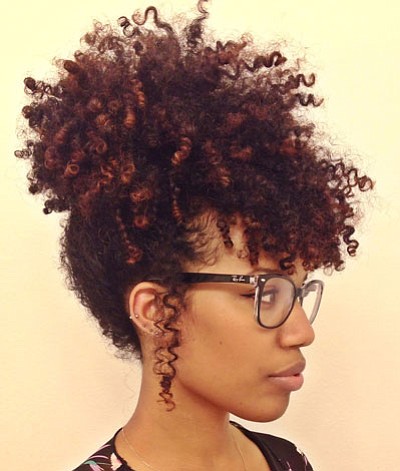 Starting my natural hair journey has helped me to take much better care of my hair from the inside out. Prior to going natural, I thought deep conditioning was only necessary about twice a year or whenever my hair felt dry. Deep Conditioning has now become one of the key components of my hair regimen. I now use a deep conditioner weekly and my hair has thanked me. Deep Conditioning takes time and effort but it is necessary to maintaining the health of your curls. Spending that extra couple of hours to prepare a deep conditioning session for your hair is worth it and here are three reasons why.
Deep conditioning helps to create a barrier between your strands and potential damage. Although damage is inevitable with daily wear and tear, you can avoid huge problems with breakage and split ends with a weekly deep conditioning session. Immerse your hair in your choice of a deep conditioner plus essential hair oil such as coconut or jojoba to coat the hair and protect it from the elements.

Deep conditioning promotes softer hair while giving you an all-week sheen that seals the deal. Hair that isn't given a deep conditioning treatment at least twice a month, may be drier and frizzier than it should.

Deep conditioning weekly can also promote healthy hair growth. The deep conditioner cannot "grow" your hair but the process can limit breakage and therefore add to growth. Your hair is always growing but it needs to be strengthened to continue reaching gorgeous lengths.
Follow Me on Instagram! @Seekyourcurls