Mayor Landrieu, Governor Edwards Announce 2017 Public Safety Investment
Terry Jones | 1/24/2017, 3:30 p.m. | Updated on 1/24/2017, 3:30 p.m.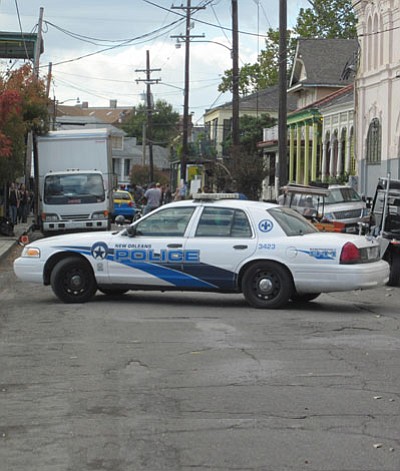 Today, Mayor Mitch Landrieu joined Governor John Bel Edwards, NOPD Superintendent Michael Harrison, Louisiana State Police Superintendent Col. Mike Edmondson, and FBI Agent in Charge Jeff Sallet to introduce a nearly $40 million package of public safety and homeland security investments that will help fight crime. The package of new Citywide Technology Investments, new police cars for added visibility and new ABO Regulations will enhance security in hot spots throughout the City and harden critical assets that are vulnerable to terrorist-like incidents.
"Public safety continues to be our top priority," Mayor Landrieu said. "The best way to continue to fight crime is to improve manpower, crime deterrence and our apprehensions with investments in technology and visibility. In the wake of attacks in Nice, Berlin and Israel, we also have to ensure we bolster our homeland security preparedness. With the help of Governor Edwards, the Convention Center, City Council, Legislators and other stakeholders, we are confident this package will increase security for New Orleans residents, workers and visitors."
"New Orleans is not only a great place to live and work but a major tourist destination and we must do all that we can to provide first rate protection for the enjoyment of everyone," said Gov. John Bel Edwards. "This partnership between the City and State is critically important. This isn't just about the French Quarter, this is about the entire City of New Orleans, and I am grateful for the hard work put into this effort by the mayor, as well as State and City officials."
NOPD Superintendent Chief Michael Harrison said, "All of these efforts are part of our ongoing commitment to make our neighborhoods safer. Under this new plan, we are expanding the resources to our officers and bolstering our preparedness. I am confident that this package will help strengthen the tactical efforts of the New Orleans Police Department and our partners."