The Curly Corner
5 Ways to Retain Hair Growth
Destiny Johnson | 3/7/2017, 6:22 p.m.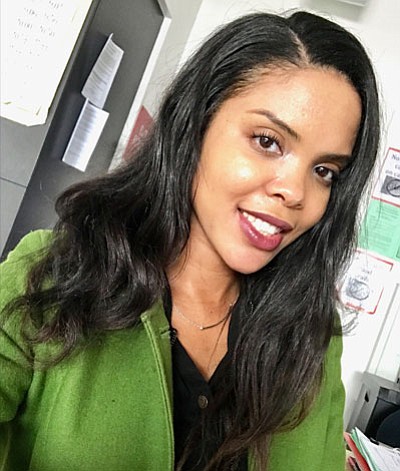 I was so proud of myself after seeing my hair growth results after one full-year without heat or a blow dryer. I had heat straightened my hair last February for Valentine's Day and I also got a trim. I hate trims but it helped to restart my hair growth journey so I could finally grow out healthy hair for the rest of the year. My hair was around my shoulder blades when I had it straightened and trimmed in February 2016. I really disliked the fact that I had to get a trim because it took off about one inch of my hair. I promised that for the rest of the year and until next February, I would not get any trims and not heat straighten. After finally straightening my hair since last February, I was pleasantly surprised to see that my hair was now hanging around my mid-back. My hair was now the longest it had ever been in my adult life. My goal now is to be waist length by next February. I treated my hair delicately for one-year and here are 4 methods (that worked!) to help me grow my hair to even greater lengths.
I deep conditioned my hair weekly. Every Saturday, I used my favorite Deep Conditioner to hydrate my hair and strengthen my strands.

I only wore my hair in its natural state with no direct heat for one full-year. I wore my hair down about 75% of the time. I only wore buns and high ponytails if I wasn't wearing it down.

I finger detangled after washing instead of using a comb. I always use a wide tooth comb to help me comb out my hair but I try to use my fingers as much as I can before I delicately detangle the ends.

I did not trim my hair for a full-year. I avoided trims while my hair was curly because my hair would not be totally even when I straightened it.

I babied my ends by sealing them with Jamaican Black Castor Oil after completing a wash and go. Your ends are a very sensitive part of your hair. Not attending to my ends in my previous hair journeys led to broken and unhealthy ends. Ignoring my ends kept my hair around shoulder length for years.
Happy Growing!
Follow me @seekyourcurls on Instagram