Delaney's Armoire Let's Get Festive
Delaney George | 3/7/2017, 6:09 p.m.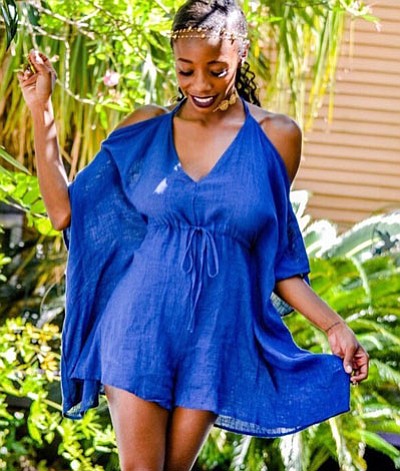 Let's Get Festive!
Carnival season has come and gone but the celebrations in New Orleans are not stopping any time soon. It's time to trade in your masks and Mardi Gras ball gowns for sun visors and sun dresses, because it's festival season.
March will officially kick off the start of festivals, throughout the spring and summer seasons. In preparation for the walking, the heat, and classic New Orleans merriment, here are a few things you should buy to be fashionably festive for the entire festival season.
Keep it lose and flowy:
There's no heat like New Orleans heat, especially when surrounded by thousands of people at a local festival. To stay cool, short or long flowing dresses are perfect for the weather and comfy for the occasion. These dresses make it easy to maneuver, while giving off a style that is relaxed, simple, and cute. It can be paired with sandals to dress it down, or wedges to spice it up. The possibilities with these dresses are limitless.
Shades and Sun Rays:
From sun hats, to visors, we all need protection this festival season from the powerful sun rays. So, why not do it with style? Colored visors and oversized sun hats will be the trend of the season, keeping many women cool, cute, and stylish. And you can never go wrong with a sassy pair of shades to bring out the attitude in any outfit. This season shades of all kinds will be seen at various festivals: blocking out the sun with fashion.
For more information on how to prepare yourself for festival season or where to purchase these great finds email Delinkey@yahoo.com or visit and direct message @Delannii on Instagram.