100% Music Review
John McAdams | 3/14/2017, 4:06 p.m.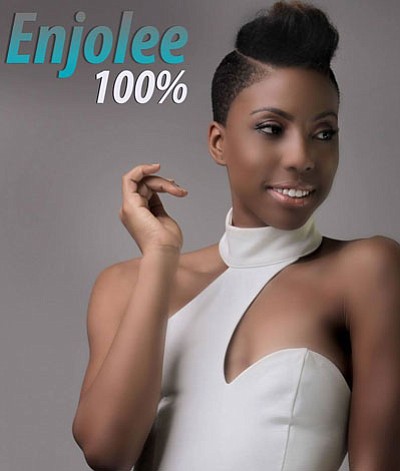 One new artist is putting a 100 percent of her effort in her rapidly developing music career.
Debut Artist Enjolee gives a modern and refreshing recorded performance in her new single "100%." Speaking true to its name, the artist gives it her all, delivering a creative mix that is adorned by soulful lyrics.
Enjolee released her new single on February 24th. Her full studio album will be available internationally beginning March 24, 2017. The debut single can be found on Amazon, iTunes and Spotify and other major digital providers.
In her newest single, Enjolee speaks of women empowerment, self-confidence and love. As a strong, competent woman, Enjolee ensures her lover that she is everything that her partner needs. As a musical artist, she supplies her listeners with the vocals and passion needed to keep the song flowing.
Ever-present in her musical style, Enjolee pulls from Caribbean, African, and African-American Soul Music. In combination with thoughtful lyrics, and a soulful dance-rhythm, Enjolee successfully paints a trial of love throughout her song. Fortunately, this is the first of many musical projects that the artist will produce.
Music Artist Enjolee is a soul artist originally from New Orleans, Louisiana. Enjolee has had an elaborate career, ranging from a high school mathematics teacher to a soldier in the U.S. Army. Most of all, the artist has an undying passion for music. Download your copy of 100% Enjolee at:
https://www.amazon.com/100/dp/B06WLGPFXC/ref=sr_1_1?ie=UTF8&qid=1489505139&sr=8-1&keywords=enjolee+100