CBO Scores Republican Healthcare Bill, Millions Lose Out
Eric Craig | 3/14/2017, 4:32 p.m.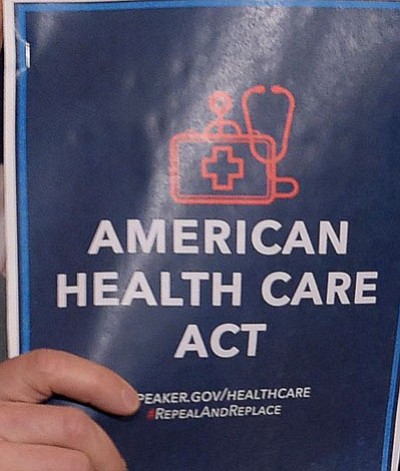 On Monday, March 13th, the Congressional Budget Office released a monetary analysis of the Republican-Proposed Healthcare Plan Replacement. The new policy, supported by President Trump, is expected to strip millions of Healthcare while saving the country billions of dollars.
According to the analysis the legislation could potentially reduce the Federal Deficit by $337 billion over the next 10 years. The CBO also reports that the total deficit reduction of a sustained healthcare plan may be reduced to $1.2 trillion.
However, the CBO also suggest that over the 10-year period of budget saving, 18 million Americans will lose health insurance coverage, who all are currently covered under the Affordable Care Act. By 2026, over 24 million additional Americans may be without health insurance, bringing the national number of Americans without health insurance to 52 million.
If the current Affordable Healthcare Act is to remain, the number of uninsured Americans would total to 28 million people by 2026, which is 24 million people less than in the proposed plan.
Under the new legislation, the individual mandate requirement would be eliminated, but healthcare premiums would rise by at least 10 percent for single policy holders for the first couple of years, according to the CBO. After that, the CBO plans for the premiums to drop.
Several officials in New Orleans are disappointed with the proposed bill.
"The CBO projects that premiums, deductibles and out-of-pocket costs under the Republican Healthcare Bill will increase, making healthcare unaffordable for tens of millions of Americans. Additionally, the bill will secretly give the wealthiest Americans a tax break that the rest of the country will pay for," said Congressman Cedric Richmond (LA-02), Chairman of the Congressional Black Caucus, in a prepared statement.
"This nonpartisan analysis has confirmed our worst fears,' said Mayor Mitch Landrieu in a prepared statement.
"President Trump is blatantly violating his campaign promise that more Americans would have better healthcare for less money. His proposal will strip 14 million of our most vulnerable citizens of the health care they need by 2018, while creating a massive tax break for the rich. It gets worse by 2020, with millions more losing healthcare coverage. It would be bad news for Louisiana's health, economy and budget."