The Curly Corner
The Survival Guide for Getting Braids or Twists
Destiny Johnson | 3/14/2017, 4:15 p.m.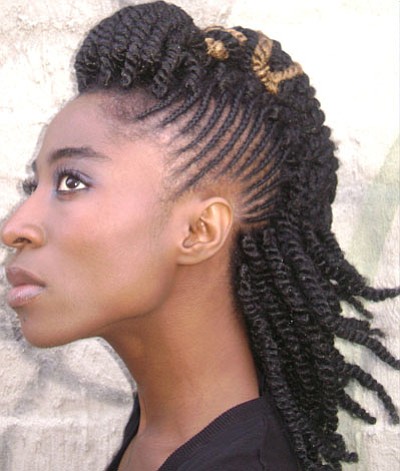 During the Winter season, I decided to give my curls a break and get Marley Twists. Marley Twists have the appearance of dreadlocks but uses synthetic hair to achieve the length and fullness of natural dreads. I also considered getting box braids or cornrows but landed upon the idea of Marley Twists because I was headed to Jamaica for Christmas.
I was always so apprehensive about getting my hair braided or twisted by just anyone because I had read about and heard of horror stories of women who had gotten their hair braided too tightly of which caused breakage and hair loss. Wearing too many braids pulled into a bun on top of my head could be too heavy and potentially pull out or break my natural hair.
So before making my appointment to a trusted braider, I did my homework to make sure that my experience would be as comfortable as possible. If you are getting braids or twists soon, you should check for the following:
If you feel as if your hair is being braided too tightly, always speak up. Having a headache after a braiding session is not ideal and your hair should not be pulled to the point of having discomfort hours later.

Ask the braider if they will be able to style with you with a certain length and volume so the braids or twists will not become too heavy on top of your head.

Wash your hair before going to the braider with Apple Cider Vinegar if your hair tends to get very oily or acquire dandruff after a week.

DO NOT allow the stylist to braid too close to your hairline or edges. The hair on this part of your head is very sensitive and can become easily damaged with constant pulling.

If you are wearing braids for a protective style, it is still important to cover your hair at night, wash them and keep your edges healthy by dabbing a little Coconut or Jamaican Black Castor Oil on them periodically.
Follow me on Instagram @Seekyourcurls