Delaney's Armoire New Orleans Fashion Week
Delaney George | 3/14/2017, 4:08 p.m.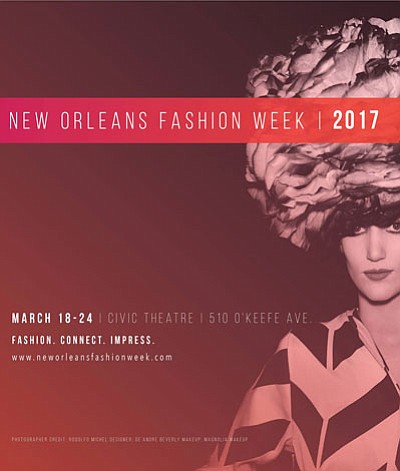 A week loaded with the glitz, glam, and all things fashion comes around once a year in New Orleans. A combination of the best designers, models, and local fashion addicts all come to New Orleans Fashion Week, created by Tracee Dundas to revel in the fashion filled events.
New Orleans Fashion Week launched its first showcase in 2011 and has continued to dominate the coastal region as one of the most well-known Southern Fashion Weeks. Fashion Week showcases a slew of local designers and boutiques from all over the metro area. Picking models from all over the coastal region, Fashion Week also provides a platform for models of several ages to showcase their talents on the runway.
New Orleans Fashion Week has served as a platform for models such as Bianca Finch, a NEXT Agency Model, America's Next Top Model Contestant Darian Ellis, and more. It also provided exposure to Designers like L'jai Amor, KoFetche, and Pedram Couture.
Rowena Kay McCormick-Robinson, a local Fashion Mogul attended her first show last year in 2016 saying she enjoyed it so much that she did not want it to end.
"It's going to be very hard for our Fashion Week to be like New York, and what I loved about this show was how Tracy did not try to mimic it, she kept the New Orleans culture in the show. It was really nice and well put together" said Kay.
The Fashion Week consists of 6 days of parties, runway shows, and interactive events. This year the show will be held at the Civic Theater from Mar. 18th-24th. For more information on the event and ticket sales visit www.neworleasnsfashionweek.com and check ladadatanews.com next week for a post Fashion Week article.