The Curly Corner
Seven Natural Hair Tips for Beginners
Destiny Johnson | 3/21/2017, 3:24 p.m.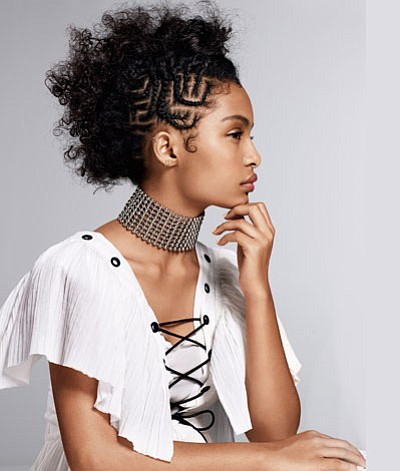 Contrary to popular belief, going natural is not an easy task. Some people believe that just because you're ditching relaxers for afro picks that you can be carefree with your hair. They say we no longer have to worry about getting our hair wet, heat damage and thinning edges but women who have been natural for years know that those assumptions are very wrong. Some women have even gone natural only to run back to perms due to their misconceptions about taking care of natural African-American hair. It isn't easy but it's an amazing journey that teaches you more about hair care as well as overall health. Most naturals know that beautiful hair starts from the inside and not necessarily the 150 hair products you've purchased from Target. So, if you're interested in taking the plunge and saying hello to your gorgeous curls and kinks, here are a few tips I've developed to get you started:
Do not buy every single product that you can find at the beauty supply that is labeled "Natural" or "Curls". You will be overwhelmed.
Don't be so quick to Big Chop just yet. Some new naturals would benefit by cutting little by little as their hair grows. It will depend on how much heat and stringy ends from past hair perms are visible.
Don't expect your hair to look like anyone else's.
Don't look for curls, look for how your hair grows. Everyone (including myself) does not have big, loose curls. You will have to get to know your hair and accept your lovely texture as is.
Research products that YouTube Beauty Gurus with hair just like you use to maintain their hair. Products that work on finer or coarser textures may not work on you.
Find out what hair type you are and this will help you do the best research to find the best product that work for you. Are you 3A, 3B, 4C or a mix of two or more?
Be true to your curls and love them just the way they are defined or undefined.
Happy Growing!
Follow me on Instagram @Seekyourcurls