Curly Corner
Do the Twist! 4 Reasons to Wear Two Strand Twists on Natural Hair
Destiny Johnson | 3/29/2017, 11:52 a.m.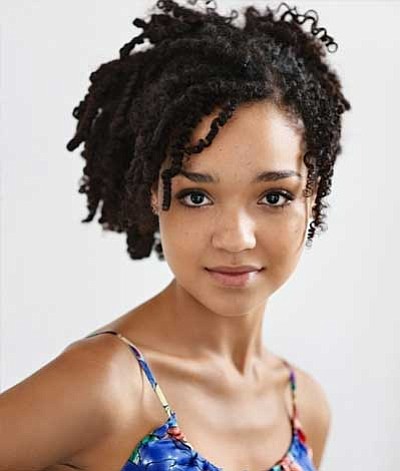 Two strand twists are a fairly easy style to wear on natural hair. They require few products and are perfect for non-braiders like me. I also don't consider myself the best natural hair stylist but two strand twists require the least amount of effort for the most amount of style. Twists are gaining incredible popularity in the natural hair world as an alternative to wearing your hair out and down. They can be somewhat time-consuming but after you're done, you have a style that you can wear for a week or more with little day to day effort. I usually wear my simple two strand twists two ways: up in a ponytail or down towards my shoulders. If you're contemplating on whether or not you'd like to get some kinky twists of your own, here are 5 reasons why you should do so.
1. Protective Styling - Two strand twists are the perfect protective style needed to keep your hair safe from breakage and split ends while you go along with day to day wear.
2. Curls by the Pound! - Two strand twists temporarily give your natural hair the appearance of loose spiral curls on tightly curled textures when untwisted. These gorgeous curls can be worn day and night with just a little spritz of your favorite curl cream to bring them back to life each day.
3. Easy Styling - Two strand twists do not require a lot of styling every morning and can be worn down or up without much effort. This is perfect for anyone from the busy working mom to college students.
4. Protects Against Dryness - Two strand twists help to protect your ends which are the weakest part of your hair from dryness. Dryness can cause your ends to become brittle and break off, therefore harming your growth retention.
Happy Growing!
Follow me on Instagram @seekyourcurls