Spears Group Holds First-Ever Savor Event
Harvey Brown | 3/29/2017, 12:10 p.m.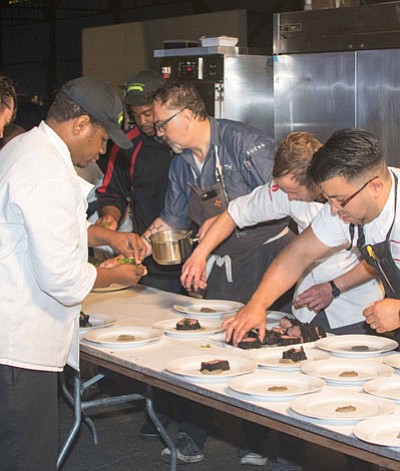 On Saturday, March 25th, The Spears Group, the New Orleans-based Public Relations Firm responsible for hosting Dinner En Blanc and the Fried Chicken Festival, held its first-ever Savor Event. Over 200 guest were in attendance at the limited-entry event.
Savor is a Luxury Dining Event designed for food enthusiast and adventurist eaters. The location of the Savor Event is undisclosed until 24 hours before the Savor starts. Chefs Philip Lopez and Tariq Hanna participated in a one-time collaborate lion to provide an unmatched, six-course dining experience.
Three more Savor Events will be held throughout 2017 in New Orleans: June of 2017, September of 2017, and November of 2017. For more information about the Savor Events, visit Savornola.com