Study Shows Immigrants have a Large Impact on New Orleans Economy
Terry Jones | 3/29/2017, 12:02 p.m.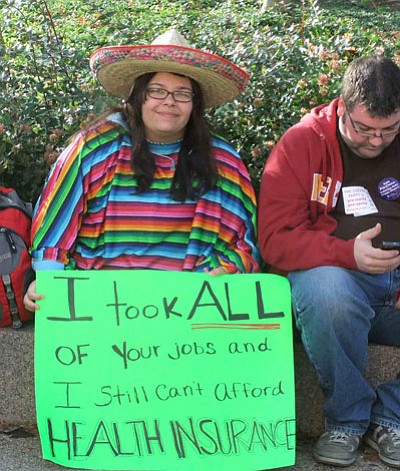 Last Tuesday, the City of New Orleans joined Think Tank New American Economy (NAE) to release a report documenting the economic impact of immigrants in the New Orleans metropolitan area. Accounting for seven percent of the overall population, the foreign-born of New Orleans make an outsized contribution to the local economy through their high rates of entrepreneurship, large tax contributions, and spending power.
"New Orleans is proud to be a welcoming City because we know that diversity is a strength," said Mayor Mitch Landrieu. "This report underscores the invaluable contributions immigrants continue to make to our City and our economy. I am proud to stand with mayors from across the country in calling for Comprehensive Immigration Reform to help strengthen local economies and communities."
The report, New Americans in Greater New Orleans, finds:
• In 2014, foreign-born households contributed $7.6 billion to the gross domestic product (GDP) of the Greater New Orleans metro area.
• In 2014, immigrants in Greater New Orleans paid $525 million in federal taxes and $196 million in state and local taxes. They also held $2 billion in remaining spending power.
• Foreign-born residents of Greater New Orleans also support federal social programs. In 2014, they contributed more than $265 million to Social Security and almost $77 million to Medicare.
• In 2014, immigrant-owned businesses in Greater New Orleans generated $174 million in business income.
• Because of the role immigrants play in the workforce helping companies keep jobs on U.S. soil, immigrants living in Greater New Orleans in 2014 helped create or preserve 4,285 local manufacturing jobs that would have otherwise vanished or moved elsewhere.
• Foreign-born residents tend to have higher educational levels than U.S.-born citizens in the Greater New Orleans metro area. If the metro area retains one-half of its international students who graduate with bachelor's degrees or higher, 458 local jobs will be created within six years, boosting the area's real GDP by $114.6M within the next 30 years, and increasing its population by 3,668 people within the next 50 years.
• In 2014, 92.8 percent of the foreign-born had been in Greater New Orleans for more than a year. In fact, 59,582 immigrants, or 64 percent of the metro area's foreign-born population, have been in the country for more than 10 years.
"New Orleans serves as a great American City benefitting from the talent and hard work of immigrants," said John Feinblatt, Chairman of New American Economy. "Immigrants not only help power local sectors like agriculture and construction, but also start businesses that create jobs both in the City and the state of Louisiana."