Central City Visitors Center to Launch May 5th
Ashé Cultural Art Center | 5/3/2017, 3:35 p.m.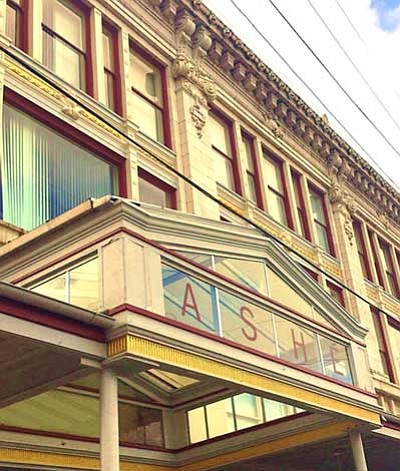 Ashé Cultural Arts Center (Ashé), its Board and Worldwide Travel Experiences (WTE), in partnership with the Oretha Castle Haley Blvd, Merchants and Business Association, Central City Renaissance Alliance and the New Orleans Multicultural Tourism Network, announce the launch of the Central City Visitors Center, the first of its kind on Oretha Castle Haley Blvd. in New Orleans. The official opening is May 5th, 2017 from 2:00 p.m. to 5:00 p.m. at Ashé, 1724 Oretha Castle Haley Blvd. The event includes a ribbon- cutting and an afternoon of entertainment to mark the occasion.
Said Carol Bebelle, Co-founder and Executive Director of Ashé, "The Visitors Center is part of a continued unfolding of a nearly 40-year-old community vision, with the help of developers like Kathy Laborde and Gulf Coast Housing Partnership, community organizations, community leaders, elected officials, the City's Administration, as well as state and national philanthropic funders."
It's no mystery that Oretha Castle Haley Boulevard is on the move. In fact, it features a fresh new look and a slew of activities at the many businesses and restaurants up and down the street. A few days ago, Mayor Mitch Landrieu, City and state officials, and community stakeholders held a ribbon-cutting signaling the official completion of the Boulevard's $1.85 million streetscape project.
On the heels of that activity, the Visitors Center plans to establish itself as a hub for tourists and locals who want to explore Central City and learn more about its incredible culture and history, as well as that of surrounding attractions in the greater New Orleans area.
Featured at the launch will be a Mardi Gras Indian Suit Exhibition with colorful, authentic suits created and worn by Big Chief Howard Miller of the Creole Wild West (CWW). Miller, who will be in attendance along with members of his gang, is the President of the New Orleans Mardi Gras Indians Council and Director of the CWW Youth Program.
Also, showcased will be costumes worn by The New Orleans Creole Belle Baby Dolls Marching Club, photography from the Cosette Richard Collection, and visual art created by senior citizens of the Central City Economic Opportunity Corporation.
The event is free and open to the public. Refreshments will be served.
For more information, call (504) 569-9070.