Governor Criticizes Republican-Proposed Bill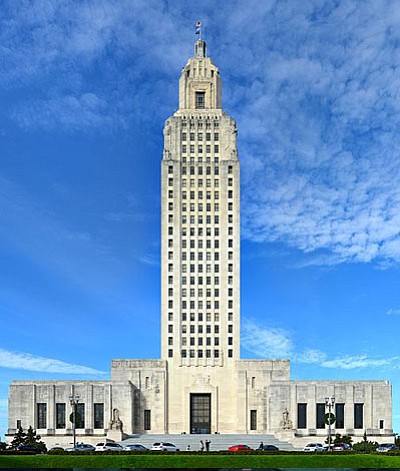 Last Thursday, Gov. John Bel Edwards released the following statement on the House Republican Budget that decimates critical state services without regard to the impact on the people of Louisiana. The budget amendment was crafted behind closed doors, without input from agencies and released to the public less than 24-hours before voting in the House Appropriations Committee.
"We can't move Louisiana forward if we're standing still. Despite their rhetoric to pass a 'standstill' budget, the House Republican Leadership just rushed through a flawed budget that would send us tumbling backwards. Their budget guts health care, children's services and veteran services to levels that endanger the health and welfare of the people of Louisiana. When politicians craft policies without the input of the experts in a field, you know you're getting a bad deal, and that's how this budget was drafted. It's time to craft a bi-partisan, sustainable solution for Louisiana. I look forward to working with the Senate to craft a responsible budget that ensures we're adequately funding the people's priorities."
Highlights of some of the cuts included in the House Republican Budget:
1. More than $720 million in cuts to critical health care services (when accounting for the loss of federal matching funds).
2. Forcing non-compliance with federal orders risking legal sanction: Forcing the Louisiana Department of Health (LDH) into non-compliance regarding federal consent decree or court orders in aging and behavioral health settings due to staffing cuts. This includes complete abdication of proposed obligations under a pending order regarding nursing homes (DOJ).
3. Dropping our Zika defenses: Elimination of our efforts to plan for, prevent, control, monitor and possibly respond to a Zika outbreak in Louisiana, would leave a high-risk state like Louisiana defenseless against the spread of Zika disease. Children born to Zika-infected mothers can have life-altering medical conditions with costs upwards of $10 million. This cut would functionally eliminate our ability to address a Zika outbreak.
4. Ending local services: Ending local school-based, clinical and access-oriented services, including behavioral and substance abuse health services in Louisiana, impacting more than 135k recipients, through the $70 million reduction of DSH LINCCA contracts, which includes the end to the funding of Louisiana Clinical Services (LCS) Program which recruits, retains and expands access to physicians in underserved communities throughout the state, as well as the provision of school-based health clinics in markets throughout the state. It also eliminates much needed contracts for services like Families Helping Families, which would directly affect those we serve in the disability community.