Michael Bagneris Announces Bid for Mayor
John McAdams | 5/17/2017, 4:38 p.m.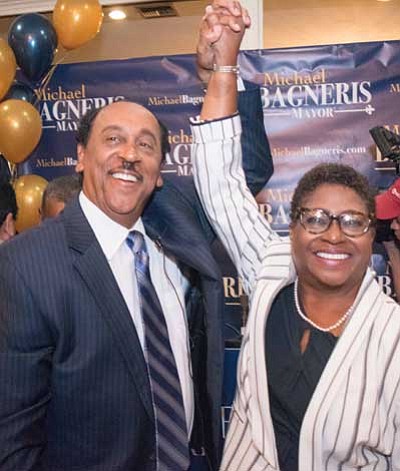 This past Thursday, May 11th, Michael Bagneris announced his bid for Mayor at Dooky Chase's Restaurant in Treme'. So far, Bagneris is the first to officially announce his candidacy for the political position. LaToya Cantrell has unofficially announced her bid for the Mayoral election earlier this year.
"If New Orleans is to survive, the public safety issue must be addressed now." He said that public safety is needed to protect gainful employment," Bagneris said. The candidate's platform stands on three grounds: creating safer roads, a diverse economy and a bulkier public safety division. In essence, one of his stronger and more passionate points was to make New Orleans' road repaved by allocating more funds to what matter to the people.
"We should not allow ourselves to be a one ship pole…This City has been blessed with too many resources to depend simply on tourism. We are a resourceful, rich City," Bagneris said.
At his announcement, Bagneris laid out his plan to get more police officers on duty, and potential partnerships that can make New Orleans a stronger, vital City in Louisiana and the nation. He said that most of the problems in the City can be solved by holding the government responsible.
The open primary election is October 14, 2017. The general election will take place on November 18, 2017. Filing for official bids are due by July 14,2017.
Mayor Mitch Landrieu is ending his second-term as Mayor of New Orleans. His term started in 2010, and won his second-term in February of 2014. Landrieu's term will end in 2018.