Residents at St. Rose Want to Fight
Eric Craig | 5/24/2017, 5:28 p.m.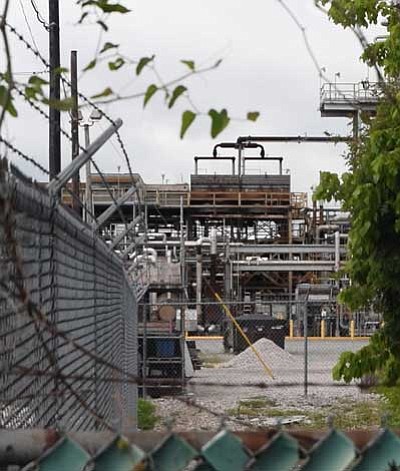 Residents in St. Rose, Louisiana, a city just passed Kenner—tracing the Mississippi River on the East Bank—are displeased with their air quality, and they blame it on the nearby the chemical plant.
The St. Rose Community is primarily a residential neighborhood, with local businesses and a few big-box stores. According to the 2000 census, the estimated population of the city is roughly 5,200 people.
Located towards the western edge of the city is International-Matex Tank Terminals, which is one of the nation's largest Chemical Storage Facilities. Bought by Shell in 2014 for $1 billion, the site is also home to an active chemical plant. And while IMTT is responsible for hundreds of jobs, residents of the St. Rose Community say it's also responsible for several deaths.
Listening to St. Rose Residents
Walter Evans, Jr. has lived in St. Rose for the last 74 years. At 83, he laments the loss of several family members to cancer, which he believes is the direct result of the active chemical plant.
"Our entire parish is funded by these chemical plants that we are surrounded by on the East and West Bank," Evans said.
"I call it Cancer Alley because in this entire parish, people are just dying. As far as the parish is concerned, I guess those in charge just said, "let them die."
Evans has lost five sisters, one brother, and two daughters to cancer over the past three years. He also has two great grandchildren that suffer from breathing complications. All of which have been lifelong residents of St. Rose.
"There are other people I know in this community that are having serious problems. But still they tell us it's not coming from the plant. But we're trying to find out where all of this is coming from," Evans said.
Evans said that there have been more cancer related deaths in the neighborhood since the chemical plant move became active in St. Rose than before the year 2014.
Vicinity to Homes
Activist and St. Rose Community One Voice, Elizabeth Bickham noted that the chemical plant is within feet of several homes. In fact, many backyards stop at the fence line of the chemical plant.
"When I moved here in St, Rose there was no such thing as this plant that's creating havoc on us," Bickham said.
"We have people in this community since that happened that have asthma and cancer. This is just a nuisance to us. All we want is monitored air. We want to make sure that people have a right to clean, fresh air," Bickham said.
Bickham started St. Rose Community One Voice to serve as a support group and advocacy for the residents. The advocacy group has since partnered with the Louisiana Bucket Brigade to bring awareness to the clean air issue in the community.
"IMTT is an Oil Storage Facility. All it had was barrels of stowed oil. Shell owns the chemical plant here. It's shell that has the chemical and has caused the problems."
The Chemicals
On June 7, 2014, several St. Rose residents reported a foul smell coming from the IMTT Chemical Plant that lingered for more than a week to the Louisiana Department of Environmental Quality. While Shell and IMTT took responsibility for the incident, the Louisiana Department of Environmental Quality supported that the smell was harmless.
Residents continued to disagree with that claim.
Evans said that the plant still emits foul odors in the area that are released early in the morning, around 4 a.m.
"If you go outside, you have to come back in. And it seems like the air condition pulls it back in."
Evans described the smell as sickening and paralyzing.
"It's an awful smell. It smells like rotten eggs. Sometimes it burns your eyes, and it seems like it gets down into the throat.