Treme' 7th Ward Arts and Culture Festival
Kichea S. Burt | 5/31/2017, 9:25 p.m.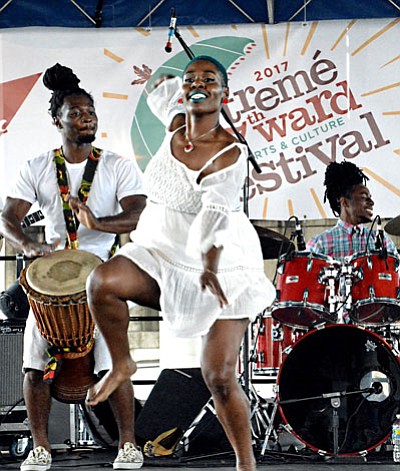 During Memorial Day Weekend, the Treme' 7th Ward Cultural District held its 2nd Annual Arts and Cultural Music Festival under the Claiborne underpass. Blocks between St. Bernard and Orleans Avenues, under the Claiborne Avenue underpass, were filled with several local art, community, and food vendors. Artists performed on one of two music stages, which were each located on the St. Bernard and Orleans Avenues ends, respectively. Musical performances included Zion Trinity, Kid Merv Campbell, Neisha Ruffins, and the Treme' Brass Band.